CMAC affiliates are in the process of producing documentaries on related research topics, listed here in alphabetical order.
Minding Shadows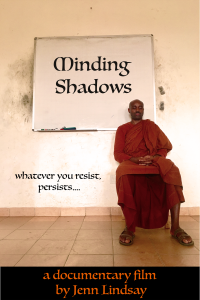 Minding Shadows is a documentary film about a 13-year-old boy who survived the 1994 Rwandan genocide and prepared to exact revenge, but instead became a Buddhist monk who today teaches trauma healing around the world. Produced and directed by CMAC documentarian Jenn Lindsay, the film follows Olivier Biraro, a young man who originally enrolled in Karate and Taekwondo classes to learn deadly force after the devastation of the genocide – only for a profound experience of peace and discipline to change him forever. As the Venerable Sangharakkita, he now teaches the "Shadow Work" method to attain peace and find forgiveness from the inside out.
Read More
Venerable Sangharakkita's story is a portrait of resilience in the face of evil, violence and vengeance. It is both timely and timeless, a demonstration of flourishing after trauma and a toolkit for handling suffering, from political to psychological levels. It casts an unblinking eye on the importance of airing out the shadows, secrets, fears and anger that so many keep submerged. Filmed in Rwanda, Uganda, Sri Lanka, Malaysia, Austria and Switzerland, it extends a story of hope and recovery in the most unlikely situations and speaks to weighty questions:
How do we forgive those who have gravely wronged us? How can we be free of our rage, blame, regret and shame? How can we become balanced individuals, able to embrace all parts of our complicated pasts and inner turmoil?
Minding Shadows will appeal to those interested in psychological healing and recovery from trauma, as well as those who want to learn about intercultural dialogues, Buddhism, and Rwandan relief efforts. For more information, see the film's website: http://www.mindingshadows.com. 
Simulating Religion
CMAC Documentarian Jenn Lindsay has been producing a documentary series on CMAC's work, focused in particular on the Modeling Religion Project and some of its corollary initiatives, like MODRN and VDP. For episodes, visit CMAC's Simulating Religion Album on Vimeo.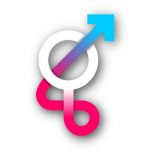 Research Associate Dr. Megan DeFranza's Stories of Intersex and Faith aims to change the way people understand sex differences in a society that is deeply divided on this very topic. In sharing the stories of intersex people, the goals of Stories of Intersex and Faith are threefold: to end the isolation intersex persons face in America today; to stop non-medically necessary surgeries on intersex infants and children; and to start better conversations about sex, gender, and sexual diversity in faith communities and elsewhere.
Stories of Intersex and Faith is currently showing at film festivals, universities, and faith communities. Learn more at storiesofintersexandfaith.com.
Read More
Unlike any other documentary on the topic, Stories of Intersex and Faith addresses the way that religious beliefs (conscious and unconscious) contribute to perpetuating those problems, in addition to depicting the way that cultural fears about sex differences fuel traumatizing surgeries on young children. Stories of intersex people of faith have the power to disarm those caught in the culture wars, so DeFranza's work has the potential to overcome current impasses to a productive conversation.