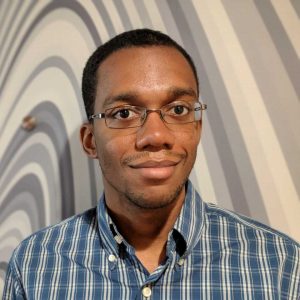 Dimitri Luzincourt
Research Assistant, 2018-Present
Dimitri received his Masters in Psychology at Boston University. After growing up in New York, he attended Brown University as an undergraduate and received his Bachelor of Science in Psychology. After spending some time as a Research Assistant as an undergraduate student, he is eager to work at CMAC and gain exposure to multidisciplinary research. One of his major goals at Boston University is to gain more diverse research experience. He loves both playing and watching sports in his spare time, especially football, basketball, and soccer.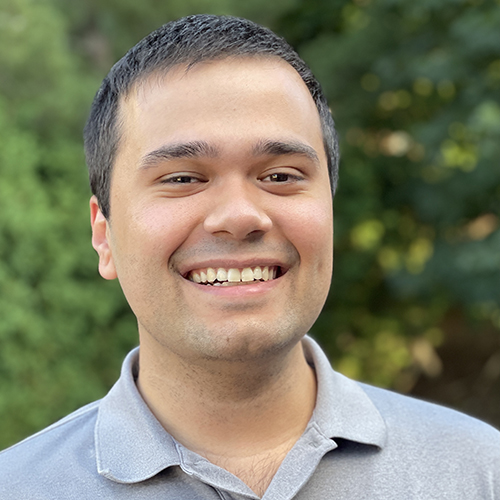 Philip Skipitaris
Research Assistant, 2021-Present
Philip received his B.A. in International Relations from the Pardee School of Global Studies at Boston University.  Being a dual Norwegian and Greek Citizen, Global Studies was a natural fit. Outside of school, Philip is interested in, and has studied, English & American Literature.  After working for a few years, he would like to get a Master's degree in international affairs, with a specialization in security studies. Philip's hobbies include reading science fiction, playing lacrosse, listening to jazz, and outdoor activities like hiking and fishing.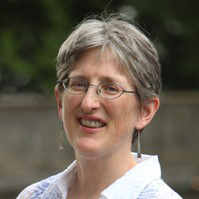 Marcia G. Smith
Research Assistant, 2021-Present
Marcia is a massage therapist and massage therapy instructor. She has a B.S. in Elementary Education. She had pursued a lifelong interest in writing and editing in both paid and volunteer positions. She also has database expertise from working in student records as well as in volunteer gigs. She and her wife are currently moving from Pittsburgh to Florida, where she plans to resume her massage career and find a choir to join.
Graduate Students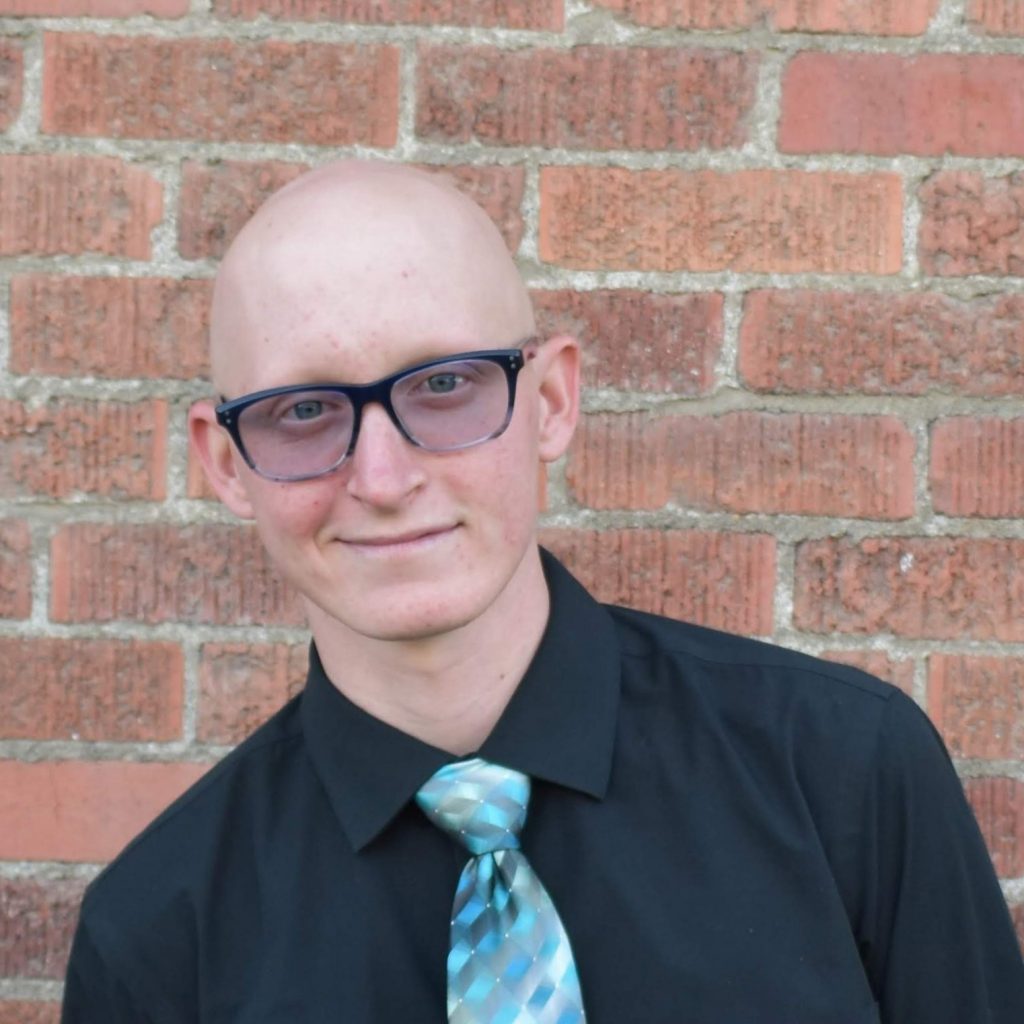 Luke Ekstrom
Research Assistant, 2020-Present
Luke is a dual degree candidate at Princeton Theological Seminary. He is pursuing both a Master of Divinity, as well as a Master of Arts in Christian Education and Formation. His area of concentration is in Practical Theology, with special focus on Pastoral Psychology and the Psychology of Religion. Luke is a graduate of Whitworth University where he earned degrees in both Theology and Philosophy. In addition to his studies, he is pursuing ordination in the Presbyterian Church (USA). He married his wife Kristin last summer, and they are currently living in Billings, Montana. In their spare time together, they enjoy camping and taking their puppy for walks.
Nathan Patti
Research Assistant, 2019-Present
Nathan is a student at Boston University's School of Theology pursuing a Masters of Divinity. Prior to starting his master's degree Nathan spent six years in Church ministry during which he established two new youth programs. His work at the School of Theology focuses on the relation of theory and practice within Christian theology, and he hopes to continue his studies into a PHD. At CMAC, he is working alongside the film makers of Stories of Intersex and Faith in order to help distribute the film and its curriculum into Christian churches and Universities.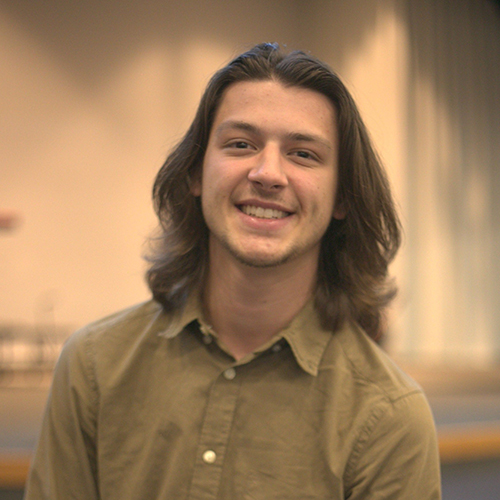 Jordan Reed
Research Assistant, 2021-Present
Jordan is an MDiv student at Boston University School of Theology. His primary theological interests are at the intersections of eschatology, politics, and culture, particularly from a Pentecostal perspective. A third-generation Pentecostal, Jordan works part-time in his local church, serves as editor for everydaytheology.online, and is a student member of the Society for Pentecostal Studies.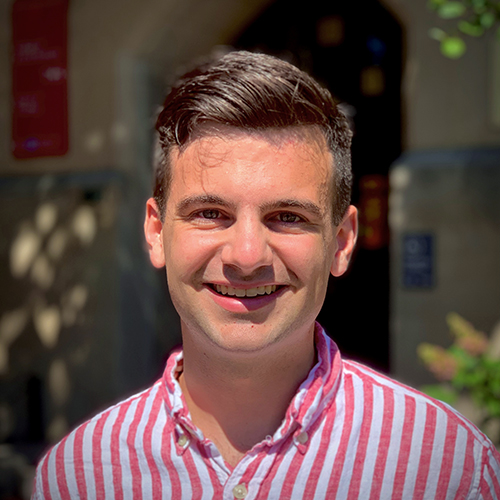 Thomas Roane
Research Assistant, 2021-Present
Thomas Roane is a Master of Divinity student on the Religion and the Academy track at Boston University School of Theology. He earned his Bachelor's degree from Birmingham-Southern College where he studied Religion, Chinese language, and Human Rights and Conflict Studies. Thomas is interested in religion and international relations, specifically around conflicts between authoritarian regimes and ethnic minorities.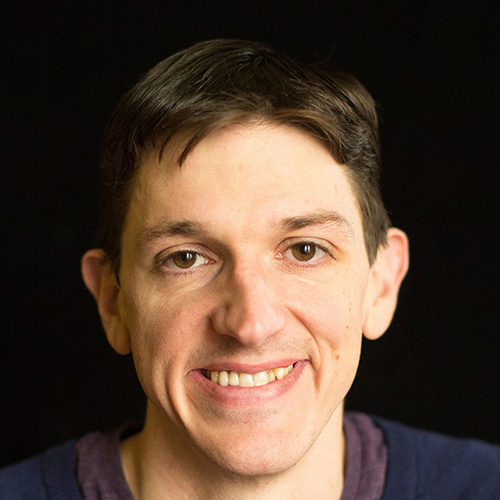 Adam Reynolds
Research Assistant, 2021-Present
Adam studied physics at the Massachusetts Institute of Technology, and, even though he meandered out of physics as a vocation, it took him another 20 years to find his way out of the labyrinthine hallways of MIT. During that time, he became one of MIT's chaplains and had the great privilege of overseeing MIT's vibrant interfaith community. He is now pursuing his MDiv at Boston University's School of Theology. Captivated by the beautiful and tragic mystery of what it means to be human, Adam's life passion is to explore the intersections of pluralism, spirituality and science to help people and communities (and himself) unlock potential for healing, growth and flourishing. He is kept honest in this journey by his wife Mary, daughter Lily and son Ash. Adam's favorite spiritual practices are meditation, yoga and chocolate.
Undergraduate Students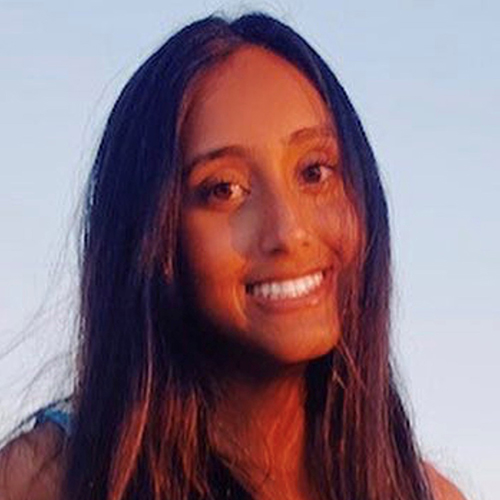 Mabel Bassi
Communications Assistant, 2021-Present
Mabel is currently a Junior studying Neuroscience and has a Public Health minor at Boston College. She is interested in learning about public health disparities, international public health policy and neurodegenerative disease and its effects. Alongside that, she is passionate about scientific writing and communication.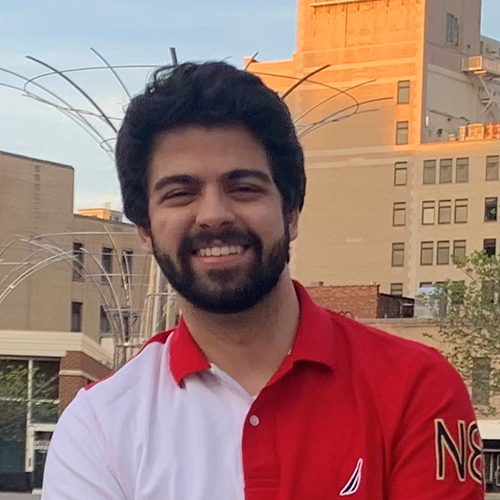 Dev Bhatia
Computational Research Assistant, 2021-Present
Dev Bhatia is a senior at Boston University, majoring in Computer Engineering with a minor in Computer Science. His interests include a wide array of topics within software engineering and security, with a particular fondness of building niche and obscure applications. In his free time, he enjoys martial arts and video games.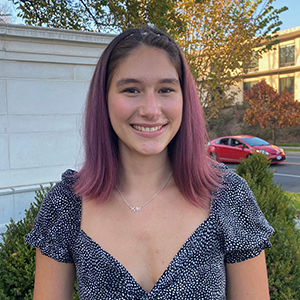 Sarah Berkowitz
Research Assistant, 2020-Present
Sarah is an undergraduate student majoring in International Studies at American University with a minor in Arabic. She is passionate about global health, environmental sustainability, and social justice issues. In her free time she likes to read, travel, and volunteer with community organizations.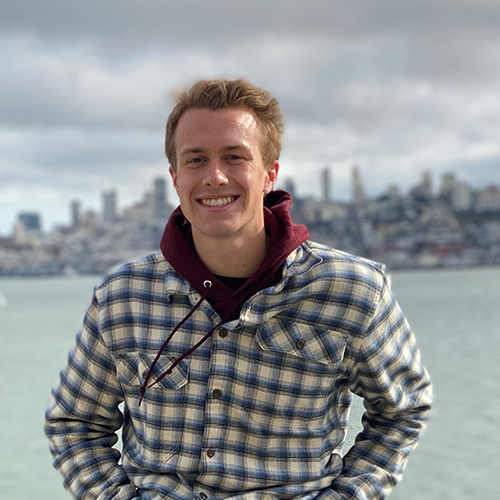 Kyle Donahue
Research Assistant, 2021-Present
Kyle is a senior at Boston College majoring in political science and minoring in economics and international studies. He is currently studying for the LSAT and is planning for a career in copyright or privacy law after graduation. In his free time, Kyle is either volunteering with the various groups he is a part of on campus or training for his next marathon.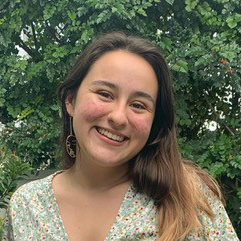 Carli Johnston
Research Assistant, 2021-Present
Carli is a current undergraduate at Boston University majoring in Sociology. She plans to pursue a future career in social justice and public policy analysis in the nonprofit sector. She is passionate about supporting her community at a grassroots level and understanding the data behind good policy. In her free time, Carli enjoys cooking and making art.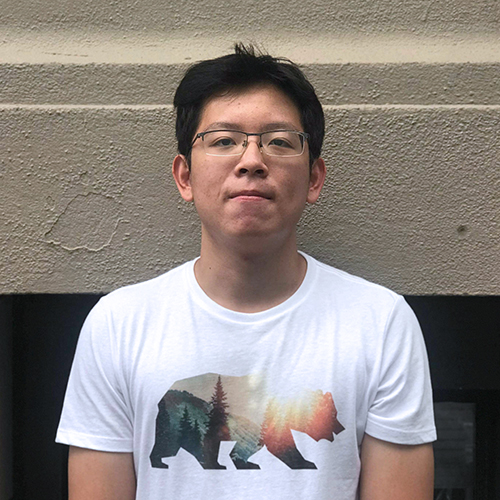 Douglas Moy
Research Assistant, 2021-Present
Douglas is a sophomore at Boston University. He is majoring in Math and Computer Science with a minor in Economics. He is interested in topics such as religion, data science and microeconomics. In his free time, Douglas enjoys spending time outdoors and playing basketball.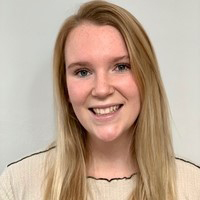 Lila Norris
Communications Assistant, 2021-Present
Lila is an undergraduate student at Boston University studying Socio-Cultural Anthropology. Through her education and internship experiences she has gained a holistic understanding of culture and media. Lila is interested in social justice and work in the nonprofit sector. After her undergraduate studies she intends to pursue a J.D. in hopes to seek policy based solutions to social justice issues.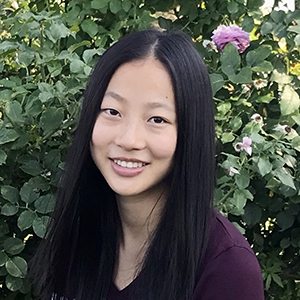 Flora Peng
Research Assistant, 2020-Present
Flora is an undergraduate student majoring in Applied Psychology and Human Development at Boston College. She is passionate about improving mental health, community outreach, and public service programs. In the future, she hopes to pursue a career in educational policy and advocacy, focusing primarily on equity in U.S. public schools.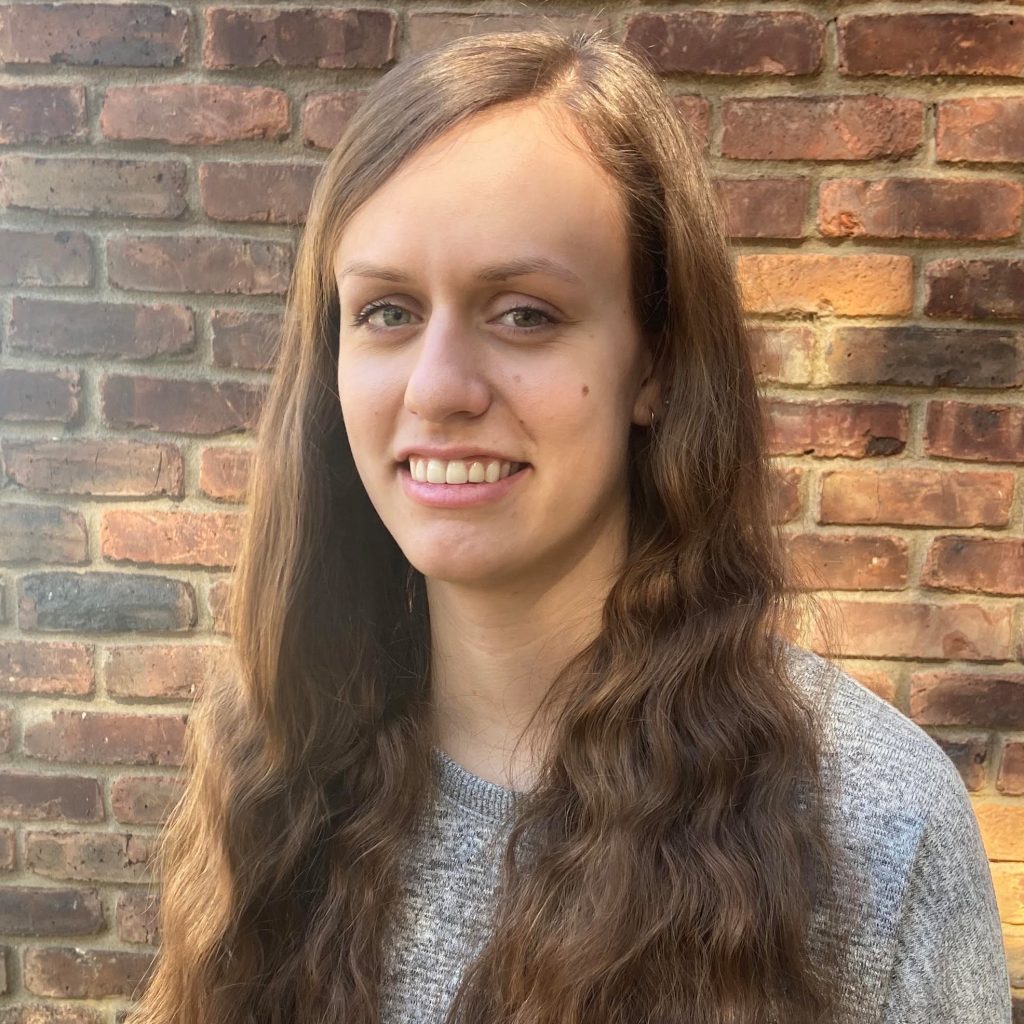 Molly Wilde
Research Assistant, 2020-Present
Molly is an undergraduate student majoring in English at Boston College. By pursuing a career in the medical field, she hopes to combine her current interests in improving healthcare equity and the holistic treatment of illnesses. In the future, she plans to further her involvement in grassroots organizations and community initiatives to work towards developing sustainable, community-driven solutions to global health concerns such as disease prevention, food insecurities, and access to health services.