John Balch
Research Manager, Summer 2018
Lindamood Doctoral Fellow, 2016-Present
John Balch is a Ph.D. student in the Religion and Science track at the Graduate Division of Religious Studies at Boston University. He earned his Bachelor's Degree in Religion, Globalization and Culture from Hendrix College and a Master's in Religion and Nature at the University of Florida. John is interested in quantitative and computational approaches within the cognitive science of religion, particularly the relationship between social networks and religious beliefs.
shaunesse' jacobs
Doctoral Fellow, 2019-Present
shaunesse' jacobs is a Ph.D. student in the Constructive Theology and Ethics track at the Boston University School of Theology. She earned her Bachelor's degree from Emory University, where she also completed a Master's of Theological Studies and a Master's in Bioethics. She is interested in communal incorporation of religious practices and theological doctrines when facing injustices in the U.S. healthcare system, specifically around the issue of black maternal mortality.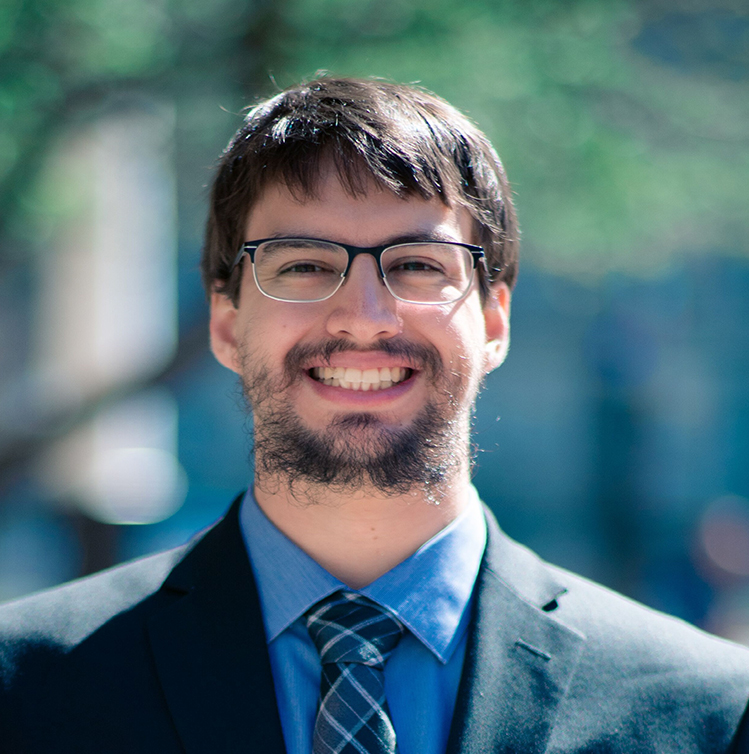 Seth Villegas
Doctoral Fellow, 2017-Present
Seth Villegas is a Ph.D. student in constructive theology at Boston University. He specializes in issues related to the dialogue between religion and science. He focuses primarily on how technology affects religious and religious-like ideas. Seth developed many of his current interests in religion and technology while he was an undergraduate in Silicon Valley. His current research examines transhumanist and other secular communities, asking questions about the future of religious life. Seth has a B.A. in english from Boston University and an M.A. in theology from Fuller Theological Seminary.