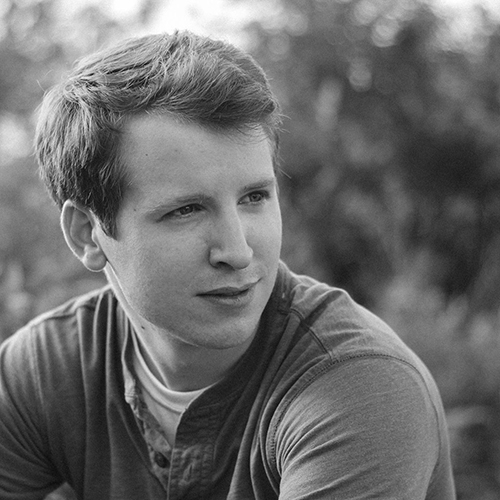 Christopher Apfelbach
Postdoctoral Fellow, 2021-Present
Christopher Apfelbach is a current doctoral student in the University of Delaware Department of Communication Sciences and Disorders. His research focuses on modeling the neuromuscular behavior of the larynx during voice production, as well as how exercise training or detraining affect fatigue resistance and clinical voice outcomes. As a practicing speech-language pathologist, Christopher is also interested in how physical and social spaces affect the quantity, quality, and intent of human communication, with applications to educational policy and occupational health and safety standards.
Stephanie N. Arel
Postdoctoral Fellow, 2015-Present
Dr. Stephanie N. Arel completed a Ph.D. from Boston University's School of Theology and is currently training in trauma modalities for clinical treatment at the New York Institute for the Psychotherapies. Her work on IBCSR's Sex Differences and Religion Project probes questions about the constitution of material and spiritual bodies, as well as how both interdepend on sexual reproduction. She is also interested in the ontogeny of shame and the role of violence in spiritual formation, especially as these relate to sex and gender.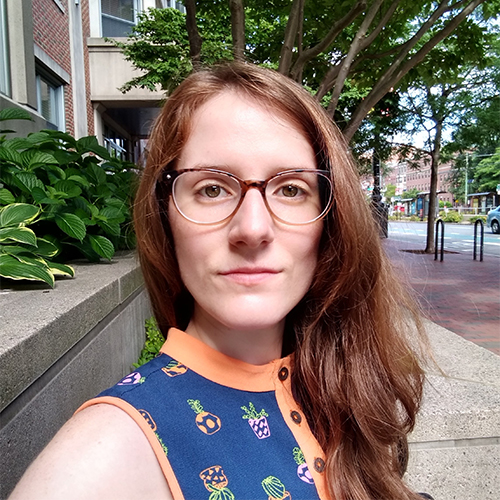 Rachel Bacon
Postdoctoral Fellow, 2020-Present
Rachel Bacon is a recent Ph.D. graduate from the Sociology and Demography dual-degree program at Penn State University. She is currently working on the Modeling Religious Change Project as a postdoctoral fellow at the Center for Mind and Culture. Her research interests include religious growth and decline in the United States, the religion-health connection, the Seventh-day Adventist population, and immigrant dietary acculturation.
Joel C. Daniels
Postdoctoral Fellow, 2015-Present
Lindamood Fellow, 2010-2014
Doctoral Fellow, 2009-2010
Joel Daniels (Ph.D., Boston University) edits the IBCSR Research Review. He is also Assistant Editor for Religion, Brain & Behavior. Visit his BU webpage here.
Andrew Mark Henry
Postdoctoral Fellow, 2020-Present
Andrew M. Henry received his PhD in Religious Studies from Boston University in 2020, focusing on the religions of the late antique Mediterranean world. Andrew manages Religion for Breakfast, a YouTube channel dedicated to online religious literacy education. He is interested in designing digital approaches to improving the public's understanding of religion and examining how disinformation about religion spreads on social media platforms. Andrew can be found on Twitter at @andrewmarkhenry.
Justin E. Lane
Postdoctoral Fellow, 2015-Present
Justin Lane's (Ph.D., University of Oxford) research program concerns the stability of social systems from an evolutionary/economic perspective. More specifically, he is interested in how social groups maintain stability and the evolutionary variables that contribute to their stability/instability, particularly focusing on new religious movement ritual stability and socio-economic variables concerning sectarian violence. He hopes to model these variables and their related cognitive mechanisms to create more accurate social artificial intelligence for the modeling of complex social environments.
Jenn Lindsay
Postdoctoral Fellow, 2018-Present
Lindamood Doctoral Fellow, 2015-2018
Dr. Jenn Lindsay is an anthropologist, documentary filmmaker and musician whose work explores social diversity, community building, personal transformation and social change movements. As an anthropologist, Jenn studies how people manage interpersonal difference and how interfaith/ intercultural dialogue can impact these encounters. She earned her PhD from Boston University in the social science of religion, conducting comparative ethnographic analysis of interreligious dialogue in Rome and in the Middle East, analyzing the nature and networks of interfaith dialogue across sociopolitical and geographic contexts. Her previous ethnographic fieldwork spans religious communities in North America, Indonesia and Peru. She also earned a Master of Divinity degree with an emphasis in Interfaith Relations at Union Theological Seminary in New York City, studied Playwriting at Stanford University and Theatre Management at Yale University School of Drama. For ten years prior to pursuing her PhD, Jenn worked in the film and music industries in New York City, producing ten studio albums and serving as a story editor for MTV and the Sundance Channel. She has screened her films throughout the world, the topics ranging from an African Buddhist monk's life and teachings, computer scientists simulating the spread of religious terrorism, the Indonesian Muslim headscarf, atheist Jews from Boston, and Italian hippies building artistic nativity displays. Currently, she is the documentary filmmaker for the Center for Mind and Culture. She also a Lecturer in Sociology at John Cabot University and the University of California Education Abroad Program. Find out more about Jenn here (www.jennlindsay.com).
Andy Linscott
Postdoctoral Fellow, 2019-Present
Andy Linscott earned his PhD at Boston University with a dissertation focusing on philosophy of religion, the bio-cultural study of religion, and religious anthropomorphism. His current research focuses on the philosophical import of the cognitive, cultural, and evolutionary sciences of religion. He is also interested in examining the ways in which the scientific study of religion can inform, refine, and constrain traditional questions and debates in the philosophy of religion.
Yair Lior
Postdoctoral Fellow, 2015-Present
Dr. Yair Lior completed his doctoral studies at Boston University. His research at IBCSR is in the Comparative Cultural Systems Project, where he focuses on systems and information approaches to comparative religion. He is particularly interested in highlighting parallels between the Chinese and Jewish traditions as a showcase for the instrumentality of new comparative methodologies. His academic training is in Chinese philosophy, religion, and Song dynasty intellectual history, especially Neo-Confucian thought.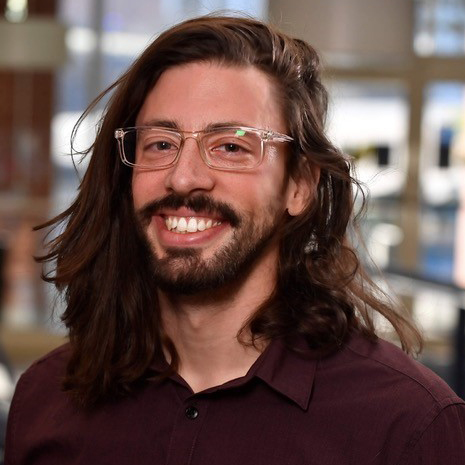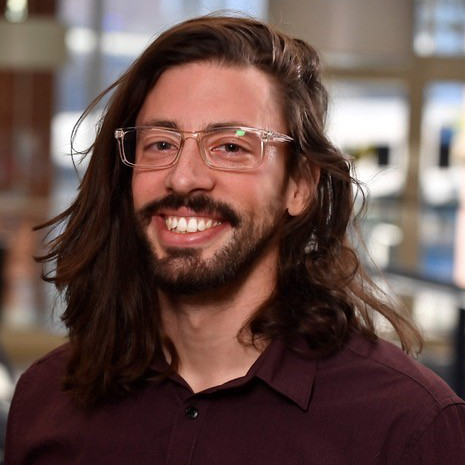 Zachary Rodriguez
Postdoctoral Fellow 2020-Present
Zach Rodriguez is a Postdoctoral Researcher in the Department of Entrepreneurship and Emerging Enterprises at Syracuse University. His research focuses on topics in development economics and entrepreneurship, and specifically explores how development initiatives affect community growth and social norms. Zach is also the co-founder and Chief Operating Officer (COO) at Embrace It Africa (EIA), a nonprofit organization working to encourage sustainable community growth in southern Uganda. Since 2008, EIA programs have worked to affect issues of poverty, health insecurity and access to education through a government-registered microfinance institution, outpatient healthcare clinic, and student sponsorship program.
David Rohr
Postdoctoral Fellow 2020-Present
Doctoral Fellow, 2013-2014, 2015-2020
David Rohr recently earned his Ph.D. in Religious Studies from Boston University by defending his dissertation, "C. S. Peirce's 'A Neglected Argument for the Reality of God': A Critical and Constructive Interpretation." A student of the American philosophical tradition and an expert on C. S. Peirce's philosophy, most of David's research is divided between Peirce scholarship and constructive philosophy aimed at applying Peirce's ideas—especially his semeiotic or theory of signs, interpretation, and communication—to problems in contemporary philosophy of religion, philosophy of mind, and philosophy of biology. He is currently a Postdoctoral Fellow and Executive Assistant at The Center for Mind and Culture, as well as coeditor with Wesley J. Wildman of www.PhilosophyOfReligion.org.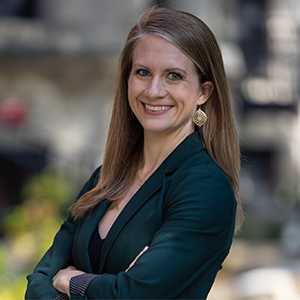 Kate Stockly
Postdoctoral Fellow, 2021-Present
Doctoral Fellow, 2014-2021
Lindamood Fellow, 2018
Kate Stockly is working on her Ph.D. in Science, Philosophy, and Religion at Boston University's Graduate Division of Religious Studies. Within CMAC, she is working with Dr. Wesley Wildman and Dr. Patrick McNamara on the Sex Differences Project, seeking to uncover the complex interactions among sex, gender, religion, and spirituality. In general, her work is characterized by multidisciplinary investigation into human religiosity that aspires to harmonize the sciences and humanities. Kate is currently working on Spirit Tech with Dr. Wesley Wildman at CMAC.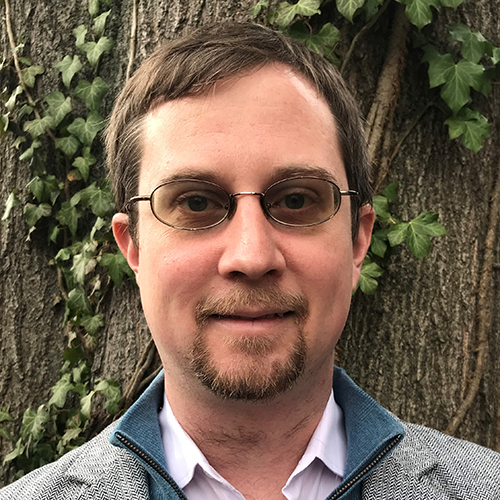 Lawrence A. Whitney
Postdoctoral Fellow, 2021–Present
Lawrence received his PhD from Boston University and is an ACLS Leading Edge Fellow at the Smithsonian Institution's National Museum of American History. His dissertation was a multidisciplinary investigation of ritual, language, and religious language. He is currently investigating ritual and mind in a science-engaged theology paradigm with support from the New Visions in Theological Anthropology project at the University of St. Andrews.
Gina A. Zurlo
Postdoctoral Fellow, 2017–Present
Gina Zurlo received her Ph.D. from Boston University in 2017. As a demographer of religion, Gina edits the World Religion Database and World Christian Database, and also serves as a Research Associate at the International Religious Demography Project at Boston University's Institute on Culture, Religion, and World Affairs. Gina co-edits the annual Yearbook of International Religious Demography, published by Brill, and works on the Center for Mind and Culture's Global Religion Demography Project.