The Center for Mind and Culture promotes research, training, and outreach in six thematic emphases. These Focus Areas all fall into the mind-culture nexus, in that they involve both culture-level circumstances (politics, economics, ecology) and mind-level realities (emotions, worldviews, cognitive biases).
Academy
Health
History
Policy
Religion
Security
Academy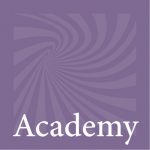 CMAC creates scholarly resources to help the researchers and educators in key academic fields to understand their own operative values and practices, and thereby to be more deliberate in setting policies and reforming academic practices.
Current projects
The Dimensions of Spirituality Inventory uses a new survey instrument to help researchers examine the wider landscape of spirituality and better understand the ways people find and construct meaning and spiritual outlooks on life.
Field Mapping uses advanced data analytics and social network approaches to reveal the underlying structure of research on religion that analyzes and investigates the variation in research trends across time and space, answering the questions about who, where, how, and why the scientific study of religion is being pursued across the globe.
The Hardy Religious and Spiritual Experience Project creates a sophisticated database on existing religious and spiritual experiences narratives compiled in the Alister Hardy Database and builds a friendly interface for collecting new stories and data through devices such as smartphones and tablets.
PhilosophyofReligion.org is a public forum for leading scholars to answer central, field-defining questions in a space outside the strictures of more formal publications and presentations, creating data that can be systemically analyzed to discover what underlying factors are driving broad disagreements within the field and offer guidance for the future of philosophy of religion in the academy.
Teaching Modeling and Simulation in the Humanities strives to make modeling and simulation more widely available to scholars in humanities disciplines by integrating computer simulations that express their theories.
Health
History
Policy
Religion
Security