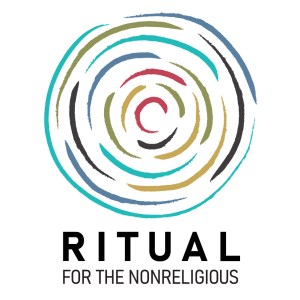 Rituals are existentially meaningful to individuals and communities, and they encompass countless practices beyond religion. Through shared rituals, communities catalyze group identity, exemplify prosocial behaviors, and morally orient individuals to harmonize with group norms. As religion continues declining in many Western societies, new forms of spirituality and rituals are emerging outside of traditional religious institutions.
This project will conduct interviews and surveys of ritual participants inside and outside of traditional religious settings, building large new databases that illuminate the role and perceived value of ritual in nonreligious settings. In particular, we will analyze the themes, patterns, and meaning attributed to ritual by individuals who identify as spiritual but nonreligious.
Meet the team
Approach
Rituals are regularized, repeatable sequences of actions involving words, objects, or gestures, and sometimes music and rhythms, performed at certain places, times, or life stages. They are potentially existentially meaningful to the individual or group performing them. So conceived, ritual is an expansive concept, not confined to religious people or venues, not limited to dealing with supernatural beings, and relevant in principle to nonreligious people with spiritual yearnings. This project is generously funded by the John Templeton Foundation, as part of their Spiritual Yearning Research Initiative.
In a previous publication, Nancy Ackermann identified four "cultural packages" to represent the complexity of spirituality in America. Ackermann's cultural packages represent various "ways in which people construct the meaning of spirituality in conversation": Theistic (personal deities), Extra-Theistic (naturalistic forms of transcendence), Ethical Spirituality (everyday compassion), and Belief and Belonging Spirituality (cultural notions of religiosity). Following the extensive research that went into creating our Dimensions of Spirituality Inventory, we suggest that there are 21 elements of spiritual yearning rather than any single definition. Empirical investigation can show how spiritual yearning takes shape as cultural packages that combine these elements, which will be measured in each of our datasets.
| Value ideals | Belief and belonging | Mystical | Personal | Transcendent beings |
| --- | --- | --- | --- | --- |
| Appreciating beauty | Belief | Awe | Connection | Dead active |
| Value sensitivity | Ritual | Mystery | Meaning | Divine beings |
| Ethical growth | Religious tradition | Oneness-unity | Non-attachment | Spiritual beings |
| Kinesthetic | | Oneness-transcendence | Practices | |
| Truth-seeking | | | Self-discovery | |
| | | | Self-transformation | |
Ritual for the Nonreligious (RNR) employs a cultural-evolutionary framework. The team will conduct surveys and interviews to understand those who identify as "spiritual but not religious" (SBNR), to document rituals (religious and otherwise), and to construct a multi-perspective map of the emerging spiritual landscape according to thought leaders and practitioners. We will analyze these three datasets using quantitative, qualitative, computational, and interpretive-philosophical methods as appropriate, to identify themes and patterns in SBNR rituals and the meanings attributed to these rituals.
Impact
We will deepen understanding of SBNR spirituality and practices by providing a richly detailed account of the breadth and diversity of ritual practices in SBNR spiritual journeys, with the capacity to impact ritual theory itself. This is a challenging aspiration because ritual theory as a field is dominantly a matter of interpretative social sciences and humanities, relatively less driven by the kinds of empirical research envisioned in RNR.
The Book of Uncommon Rituals is a series of books that will be informed by and published alongside RNR. It will be an adventurous collection of diverse rituals employed by practitioners across spiritual paths and no spiritual path, a gathering of rituals for life circumstances for which traditional rituals do not already exist, as well as rituals that exist beyond the categories and structures of traditional religious practice. This resource is meant to be used in a myriad of ways – by groups and individuals, in times of sickness and health, in grief and in joy. Its contents will mark everything from celebrations of love and new life to acknowledgements of profound loss. It has an expansive vision of what ritual is and what it can be, and its framework is always God-optional.
Organizing the books of rituals around themes uncovered through RNR will yield a more illuminating portrait of this nascent part of the spiritual landscape while being more useful to SBNRs seeking spiritual growth. RNR will also relate research findings to the existing body of ritual theory, looking for ways to leverage and advance those theories.
Focus areas