We're excited to bring Nicole Smith on board as our Administration and Communications Coordinator at CMAC. Find out a little more about her!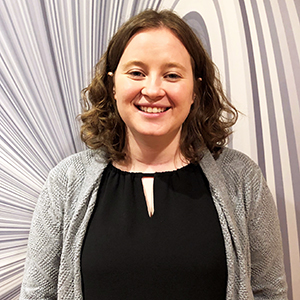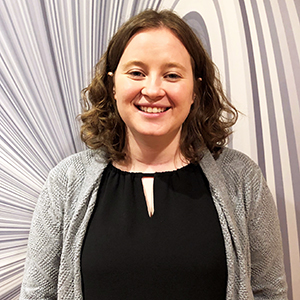 How did you come to work at CMAC and what were you doing before here?
I'm new to CMAC as well as to the Boston area. Prior to moving here, I served a year as an AmeriCorps VISTA for a nonprofit in Manchester, New Hampshire, where I primarily did graphic design, social media, and mass communications with donors and volunteers. This was completely different than the more fine-art based experiences I had while studying photography in college, but I found myself really drawn to nonprofits and the ability to make a difference in my community through my career. When I read about the mission here and all of the really varied research that's being done, I was inspired by the change that could be created in the world.
What are some of your personal interest, research wise?
I am fascinated by the way we interact with words and images, as well as how they interact with each other. As technology and accessibility has changed over time, images have become so ingrained in our everyday lives and I think there's a lot to learn about how we can best process information along with those changes. In college I did a little bit of research on how elements like page layout or alliteration in headlines can impact the readership of newspapers. Even that has changed in the years since I graduated as more publications move to predominantly online platforms.
I also just finished reading a book called Imagine: How Creativity Works, which really dives into research on how we as humans are most creative. The author uses stories like the Pixar building only having centralized bathrooms to force people to run into each other and start up conversations, or how famous writers who were addicted to drugs could streamline only specific parts of their writing and editing processes because of the effects they had on their minds and thinking process. The creative process is still something we don't know much about, but it has become pretty integral in many fields.
What do you like to do in your free time?
Recently I've been trying to get out and explore Boston more, as well as photographing the city and all it has going on. Until I moved out to New England, I had always lived within an hour of a National Park, so getting outside to enjoy public lands has always been one of my biggest passions. Especially hiking, canoeing, and camping. I also volunteer at Mass Audubon and I've enjoyed seeing the programs they have to educate kids on the value of the natural world and how to preserve it.
Desert Island/book/movie/album/tv show?
Book: Harry Potter and the Deathly Hallows
Movie: The Secret Life of Walter Mitty. The cinematography is stunning and makes me want to get out and photograph!
Album: Right now I've been listening to Rationale's self-titled album a lot. I'm also obsessed with Vessel by twenty one pilots.
TV Show: How I Met Your Mother or The Office.
Fun fact?
I took German classes through high school and college, aber jetzt spreche ich nur ein kleines bisschen. Part of my distantly extended family is German and I learned it to be able to speak with them, although they all speak much better English than I do German.
Tell us some of your goals for CMAC; what are you most excited about?
Throughout the last few years I've found myself more and more interested in the communication of complex subject matter through visual storytelling, which is a subject I'm really excited to approach here at CMAC. I've already had the opportunity to get an overview on the really unique and creative work that's being done and I think there are new avenues to be explored in regards to how that information is shared with the public. As someone who doesn't have an in-depth background in research, I'm hoping to use that as an advantage and work as a sort of translator to make the research accessible to those who want to know more.