The Center for Mind and Culture depends on a lot of talented people. The pages below describe those people, both active personnel and alums.
Directors
Patrick McNamara
Founding Director
Neuroscientist Patrick McNamara has worked for some years on Parkinson's Disease and conducted research on sleep and dreams. He is involved in a number of research projects having to do with the scientific study of religion (see the Institute Activities pages for details). His landmark three-volume collection of essays on the scientific study of religion is well known: Where God and Science Meet. More information about Patrick is available here.
Wesley J. Wildman

Founding Director and Executive Director
Philosopher of Religion Wesley Wildman has worked on many aspects of science and religion. He is particularly interested in what light can be shed on religious behaviors, beliefs, and experiences from the biological and human sciences. Director of Boston University's innovative humanities-science doctoral program in Religion and Science, he is deeply committed to multidisciplinary research and training. More information about Wesley is available here.
Robert C. Neville

Director and Program Officer
Robert Cummings Neville writes and teaches in the fields of philosophy, religious studies, and systematic theology. He was dean of the Boston University School of Theology from 1988 to 2003. Then he was dean of Marsh Chapel at Boston University from 2003 to 2006. He was executive director of the Danielsen Institute from 2005 to 2009. He has also taught at Yale University, Fordham University, Wesleyan University (part-time), SUNY Purchase, and SUNY Stony Brook. More information about Bob is available here.
Research Associates
Richard Sosis

Senior Research Associate, 2008-2017
Anthropologist Dr. Richard Sosis is well known for his research on cooperation. He is particularly interested in identifying the evolutionary conditions for the emergence of cooperation within the ecology of human behavior. Recently he has focused his research efforts on the complex relationship among religion, cooperation, and trust. More information about Rich is available here.
F. LeRon Shults

Senior Research Associate, 2011-2018
Dr. F. LeRon Shults is Professor of Theology and Philosophy in the Institute for Religion, Philosophy and History at the University of Agder, Kristiansand, Norway. His many books and articles address religion and human life in the context of the contemporary human and physical sciences. He is working with the institute on extending the networks supporting the biocultural study of religion in a variety of research areas, including secularism, naturalism, compassion, and political and religious ideology. More information about LeRon is available here.
Catherine Caldwell-Harris

Senior Research Associate, 2011-2017
Catherine Caldwell-Harris, Associate Professor of Psychology at Boston University, has conducted research in several areas within the cognitive and behavioral sciences, including psycholinguistics, cross-cultural psychology and individual differences. She notes that everyday observations as well as research suggest that causes of individual differences in religious belief are a complex outcome of genetic temperamental predispositions, family upbringing, societal values, and idiosyncratic life experiences. In one of Dr. Caldwell-Harris' studies, atheists reported finding as much meaning in life as did religious persons, but they eschewed terms related to supernaturalism (like 'spiritual'), and focused their moral concerns on the pragmatic here-and-now. Dr. Caldwell-Harris has also studied low religious belief in individuals with Asperger Syndrome. Dr. Caldwell-Harris is developing a new project to study religious doubt in Turkey, a country where she has long conducted research on topics including bilngualism and individualism-collectivism.
Saikou Y. Diallo

Senior Research Associate, 2013-2018
Dr. Diallo is a Research Assistant Professor at the Virginia Modeling Analysis and Simulation Center (VMASC) of the Old Dominion University. He received his M.S. in Modeling & Simulation (2006) and his Ph.D. in M&S (2010) from ODU. His research focuses on the theory of interoperability as it relates to Model-based Data Engineering and Web Services for M&S applications. Dr. Diallo has authored or co-authored over fifty publications including a number of awarded papers and articles in conferences, journals and book chapters. He participates in a number of Modeling and Simulation related organizations and conferences and is currently the co-chair of the Coalition Battle Management Language drafting group, an M&S IEEE standard development group. Dr. Diallo works with IBCSR on the Simulating Religion Project.
Megan K. DeFranza

Research Associate, 2014-2017
Megan DeFranza (Ph.D., Marquette University) is a Christian theologian working in theological anthropology, sex, gender, and sexuality. Her first book is Sex Difference in Christian Theology: Male, Female, and Intersex in the Image of God (Eerdmans 2015). She has also collaborated with Susannah Cornwall (Univ. of Exeter, UK) et al. on Intersex, Theology, and the Bible: Troubling Bodies in Church, Text, and Society (Palgrave MacMillan) and contributed to Evangelical Postcolonial Conversations (IVP). She is working with Dr. Wesley Wildman and Dr. Patrick McNamara and a number of doctoral students on the Institute's Sex Differences and Religion project.
Luke J. Matthews

Research Associate, 2014-2017
Postdoctoral Fellow, 2008-2012
Dr. Luke Matthews is an Anthropologist for the Rand Corporation. Formerly, he was Senior Scientific Director at Activate Networks Inc., a startup social network analysis company, and prior to that a Postdoctoral Fellow at Harvard University. He holds a PhD and MA in Anthropology from New York University, and bachelor's degrees in Anthropology and Biology from Indiana University of Pennsylvania. Dr. Matthews has studied biocultural inheritance in systems ranging from social networks of capuchin monkeys, to ancient human migrations and extant human cultural variation. His research has been featured in New Scientist, The Washington Post, The New York Times and other venues. His primary research interests include network and phylogenetic analysis, cultural dynamics, personality genetics, and applied social science. He worked on IBCSR's Religious Violence Project as a post-doctoral fellow and is currently working on the Sex Differences and Religion Project as a research associate. Find out more about Luke here.
Ann Taves

Senior Research Associate, 2015-2017
Ann Taves is Professor of Religious Studies at the University of California Santa Barbara where she teaches courses in methods and theories in the study of religion and the history of Christianity, along with directing the Religion, Experience, and Mind Lab Group. Her books and articles address the role of unusual experiences in established religions and emergent spiritual paths, methods appropriate to the interdisciplinary study of anomalous experiences, and tools for bridging between the humanities and the natural sciences. She is a past president of the American Academy of Religion (2010), where she with Ted Slingerland co-founded the Cognitive Science of Religion Group, and the president elect of the International Association for the Cognitive Science of Religion. More information about Ann is available here.
Raymond F. Paloutzian

Senior Research Associate, 2015-2017
Ray Paloutzian (PhD, Claremont Graduate School) is Professor Emeritus of experimental and social psychology, Westmont College, and consultant to the Religion, Experience, and Mind (REM) Lab Group at the University of California, Santa Barbara. He was Visiting Professor at Stanford University and Katholieke Universiteit Leuven, Belgium. He is Fellow of the Association for Psychological Science, and of the American Psychological Association and its Divisions on Psychology of Religion, Society for the Psychological Study of Social Issues, and International Psychology. Ray edited The International Journal for the Psychology of Religion (1998-2016). He co-edited Forgiveness and Reconciliation: Psychological Pathways to Conflict Transformation and Peace Building (Springer, 2010), the Handbook of the Psychology of Religion and Spirituality 2nd.ed. (Guilford, 2013), and Process of Believing: The Acquisition, Maintenance, and Change in Creditions (Springer, 2016).  His textbook Invitation to the Psychology of Religion (1st ed. 1983, 3rd ed. 2016, Guilford) helped establish the psychology of religion in its modern period. More information about Ray is available here.
Joseph Bulbulia

Senior Research Associate, 2015-2017
Joseph Bulbulia is an evolutionary scholar of religion. He is interested in how religious commitments and institutions co-evolved and continue to affect people. Bulbulia received his PhD from Princeton University in 2001 (Thesis: Before Eden, Religion and the Evolved Mind). Since 2000, Bulbulia has been member of the Religious Studies Programme at Victoria University in Wellington, New Zealand, where he teaches courses on ritual, methods and theories in the study of religion, the psychology of religion, and the biology of religion. During 2014-2015, he was President of the International Association for the Cognitive Science of Religions, and is a core contributor to the New Zealand Attitudes and Values Study and Pulotu, a database of Pacific Religions. Bulbulia has been a co-editor of Religion, Brain & Behavior since 2015. For more information and links to Bulbulia's publications see his website.
Uffe Schjoedt

Research Associate, 2016-2017
Uffe Schjoedt is a neuroscientist studying religion. He is Associate Professor in the school of Culture and Society, Department of the Study of Religion at the University of Aarhus in Denmark. Uffe is co-editor of IBCSR's journal Religion, Brain & Behavior. website.
Phil Zuckerman

Senior Research Associate, 2016-2017
Phil Zuckerman is a sociologist conducting research and writing on secularism, atheism, and unbelief. He is Professor of Sociology at Pitzer College in Southern California. More information about Phil is available in his website.
John Sokolowski

Senior Research Associate, 2016-2017
John Sokolowski directs the Virgina Modeling, Analysis & Simulation Center at Old Dominion University. He works with IBCSR on unbelief research and computer simulation and modeling.
Post-Doctoral Fellows
Gina A. Zurlo

Postdoctoral Fellow, 2017–2018
Gina Zurlo received her Ph.D. from Boston University in 2017. As a demographer of religion, Gina edits the World Religion Database and World Christian Database, and also serves as a Research Associate at the International Religious Demography Project at Boston University's Institute on Culture, Religion, and World Affairs. Gina co-edits the annual Yearbook of International Religious Demography, published by Brill, and works on the Center for Mind and Culture's Global Religion Demography Project. Gina can be reached at gzurlo@bu.edu.
Connor Wood

Postdoctoral Fellow, 2016-2018
Lindamood Fellow, 2010-2015
Connor Wood recently earned his Ph.D. from the Graduate Division of Religious Studies at Boston University. His research interests include religion and health, human ethology, signaling theory, ritual studies, shamanism, evolutionary theory, cultural evolution, cognitive styles, and the public understanding of issues in science and religion. He is currently working on the Modeling Religion Project. Connor can be contacted at connorpw@bu.edu.
Joel C. Daniels

Postdoctoral Fellow, 2015-2017
Lindamood Fellow, 2010-2014
Doctoral Fellow, 2009-2010
Joel Daniels (Ph.D., Boston University) edits the IBCSR Research Review. He is also Assistant Editor for Religion, Brain & Behavior. Visit his BU webpage here.
Stephanie N. Arel

Postdoctoral Fellow, 2015-2017
Dr. Stephanie N. Arel completed a Ph.D. from Boston University's School of Theology and is currently training in trauma modalities for clinical treatment at the New York Institute for the Psychotherapies. Her work on IBCSR's Sex Differences and Religion Project probes questions about the constitution of material and spiritual bodies, as well as how both interdepend on sexual reproduction. She is also interested in the ontogeny of shame and the role of violence in spiritual formation, especially as these relate to sex and gender.
Justin E. Lane

Postdoctoral Fellow, 2015-2018
Dr. Justin Lane completed a doctoral at Oxford University and is working in the Institute's Modeling Religion Project.
Yair Lior

Postdoctoral Fellow, 2015-2017
Dr. Yair Lior completed his doctoral studies at Boston University. His research at IBCSR is in the Comparative Cultural Systems Project, where he focuses on systems and information approaches to comparative religion. He is particularly interested in highlighting parallels between the Chinese and Jewish traditions as a showcase for the instrumentality of new comparative methodologies. His academic training is in Chinese philosophy, religion, and Song dynasty intellectual history, especially Neo-Confucian thought.
Graduate Students
Doctoral Fellows
Jonathan Morgan

Contributor to ScienceOnReligion.org and ExploringMyReligion.org, 2012-2015
Lindamood Fellow, 2013-2019
Jonathan Morgan began working with IBCSR when he was a masters student studying psychology and theology at Boston University. He continues as a Lindamood Doctoral Fellow, working on IBCSR's Neuroscience and Religious Cognition Project. He is particularly interested in understanding spirituality and its relationship to mental health. He is a regular contributor to ScienceOnReligion.org and the principal blogger at ExploringMyReligion.org.
Christopher Halloran

Lindamood Fellow, 2013-2019
Chris Halloran is a doctoral candidate in Boston University's Religion and Science graduate program. Through the Lindamood Fellowship, he works with Drs. Patrick McNamara and Wesley Wildman studying the neurobiology of religious cognition, focusing on the role of brain dopamine in the comprehension of religious concepts and theory of mind. His interests include the formulation of a science-driven metaphysical and epistemological pragmatist theory of religion and the intersection of science with religious and "non-religious" (cf. Humanist) communities in 21st-century American politics, education, and media.
Kendra M.H. Moore

Doctoral Fellow, 2017-Present
Kendra M. H. Moore is a Ph.D. student in the Religion and Science program of BU's Graduate Division of Religious Studies. She focuses her work on psychology and neuroscience of religion. She graduated with a Bachelor of Behavioral Sciences from Hardin-Simmons University, and then went on to graduate with a Master of Theological Studies from Boston University. Her research centers on the role of the religious imagination and how this knowledge might unveil the cognitive constructs that influence human behavior on an ethical and moral level. This research addresses how central and authoritative religious images construct or deconstruct human relationships, institutions, rituals, and ideas of self. Kendra is currently working with Dr. Patrick McNamara on the Virtual Reality for Nightmare Disorder Project.
David Rohr

Doctoral Fellow, 2013-2014, 2015-2017
David Rohr earned his MDiv from the Boston University School of Theology in 2012 and is currently working on his Ph.D. in Religion and Science at BU's Graduate Division of Religious Studies. Dave is working with Wesley Wildman on the Dimensions of Spirituality Project and with Patrick McNamara on the Neuroscience and Religious Cognition Project. His own research is focused on the intersection of scientific and religious perspectives on human nature. Dave's long-term goal is to contribute to the development of a theological anthropology that is consistent with contemporary science, yet capable of fully affirming human spiritual quests.
Jennifer Lindsay

Lindamood Fellow, 2014-2018
Jenn Lindsay is a Ph.D. Candidate at Boston University's Graduate Division of Religious Studies, where she studies how religious difference affects personal relationships in families, friendships, and interfaith dialogue groups. She is presently conducting ethnographic dissertation research at Confronti Magazine in Rome, analyzing the nature and networks of interfaith dialogue in Italy. She is IBCSR's documentarian and has produced a series of videos about ongoing IBCSR projects and important trends at the Institute. Jenn uses her research and her documentary filmmaking to encourage reflection about religion "outside the box": beyond institutions and policies, and within real lives and relationships. She earned her Master of Divinity with an emphasis in Interfaith Relations at Union Theological Seminary in New York City. She hails from San Diego, California and worked for a decade in New York City as an independent musician and filmmaker. Find out more about Jenn here.
Kate Stockly

Doctoral Fellow, 2014-2017
Kate Stockly is working on her Ph.D. in Science, Philosophy, and Religion at Boston University's Graduate Division of Religious Studies. Within IBCSR, she is working with Dr. Wesley Wildman and Dr. Patrick McNamara on the Sex Differences and Religion Project, seeking to uncover the complex interactions among sex, gender, religion, and spirituality. In general, her work is characterized by multidisciplinary investigation into human religiosity that aspires to harmonize the sciences and humanities.
John Balch
Doctoral Fellow, 2016-PresentJohn Balch is a PhD student in the Religion and Science track at the Graduate Division of Religious Studies at Boston University. He earned his Bachelor's Degree in Religion, Globalization and Culture from Hendrix College and a Master's in Religion and Nature at the University of Florida. John is interested in quantitative and computational approaches within the cognitive science of religion, particularly the relationship between social networks and religious beliefs. For CMAC, he is currently working on the Modeling Religion Project, the ReScript Project, and the Field Mapping Project.
Administrative Staff
Maggie Boyd
Administrator, 2017-Present
Maggie Boyd recently earned her Bachelor of Arts in English Literature from Hamilton College, with minors in Government and Anthropology. At Hamilton, she was a peer tutor in the Writing Center and worked extensively in the Development Office. She also has experience doing communications work with other nonprofits. She is excited to join the CMAC staff and combine an appreciation for in-depth interdisciplinary studies with her love of writing and organization.
 
Mary Williams

Manager of Programs and Development, 2017-Present
Mary holds a Master's of Divinity from Boston University School of Theology. She previously completed a BS in Anthropology and a BA in Theology at Loyola University Chicago. Mary has worked with various non-profits in a fundraising capacity over the years and is excited to combine her interdisciplinary academic interests with her passion for non-profit development at the Center for Mind and Culture.
Research Assistants
Christopher Greene
Research Assistant, 2017-PresentChristopher Greene is native to the Boston area where he grew up on the Northshore. He received his Bachelors of Science in Psychology at the University of Massachusetts Amherst and is most grateful for his time studying abroad in Nepal on Buddhist and Hindu sacred art and philosophy and assisting in guiding a meditation group for fellow undergraduate students. Christopher is currently a Master's of Divinity student at Boston University School of Theology with interdisciplinary interests in ecology, mysticism, neuroscience, spirituality, and holistic wellness. Outside of the classroom or research lab, Christopher enjoys competitive and recreational sports, music production and composition, and writing poetry. You can read some of Christopher's poetry and other pieces here and here.
David Schulz
Research Assistant, 2017-PresentDavid grew up in Wisconsin and regularly defends the Midwest against its coastal critics. After studying Mathematics and Philosophy at the University of Wisconsin-Madison, he went on to teach English for a year in rural Austria. Now he is in Boston studying Theology (MDiv) at Boston University. He is interested in an array of topics within the nexus of religion and philosophy, including but not limited to philosophical theology, comparative religion, mysticism, and hermeneutics. David enjoys biking around the city, cooking, coffee, yoga, reading, but more than anything else, spending time with friends.
Kayla Bonnin
Research Assistant, 2016-PresentKayla is a masters student studying the cognitive science of religion (CSR) at Boston University's Graduate Division of Religious Studies. Within CMAC, she is working on the scientific study of religion field mapping project to develop a landscape analysis of several fields associated with the scientific study of religion. Her own research uses the lens of CSR to explore the psychology and motivations behind religiously motivated terrorism.
Former Affiliates
Former Research Associates
James P. Burns, 2008–2010
Charles L. Nunn, 2008–2012
Katherine Verdolini Abbott, 2009–2011
Magda Giordano, 2013–2014
Kirk Wegter-McNelly, 2013–2014
Andreas Tolk, 2013–2014
Ruben Mancha, 2013–2015
Michael L. Spezio, 2015–2016
Former Post-Doctoral Fellows
Nathaniel Barrett, 2007–2013
Luke J. Matthews,  2008–2012
Brandon Daniel-Hughes, 2008–2009
Edward Medestino, 2013–2015
Aimee Radom, 2011–2015
Ravi Iyer, 2012–2015
Erica Harris, 2013–2015
P. Monroe Butler, 2013–2015
Former Doctoral Fellows
Nicholas DiDonato, 2010–2015
Erica Harris, 2007–2011
Derek Michaud, 2008–2010
Jeffrey Edmonds, 2008–2012
P. Monroe Butler, 2009–2011
Daniel Ansted, 2011–2012
Ian Cooley, 2012–2014
Former Research Assistants
Lauren Hickey, 2013–2016
Dustin Clark, 2014–2016
Karishma Smart, 2014–2016
Chisom Chukwumerije, 2015–2016
Victoria Pae, 2015–2016
Adonai Sebastian, 2015–2016
Colleen Wong, 2013–2014
Matthew Haase, 2013–2014
Ari Fodeman, 2013–2014
Clarinda Blais, 2014–2015
Amenechi Chioma, 2014–2015
Alina Gusev, 2014–2015
Michelle Potter, 2014–2015
Allison Richards, 2014–2015
Former Staff
James Haag, 2010–2013
Dan Finkel, 2010–2012
Jordan Kiper, 2012–2013
April Minsky, 2013–2015
Ian Cooley, 2013–2014

Lindamood Fellows Program
Background to the Fellows Program
Young researchers working on IBCSR projects are vital to the future of the scientific study of religion. Their skill set embraces multiple disciplines. They combine the precision of the scientist with the complex awareness of the artist. And they learn to collaborate from the start.
Training students in the IBCSR way produces multi-competent researchers with unusual vision. They pull together ideas and information in novel ways. Insert a seasoned researcher trained with such skills into a room of specialized experts, and the entire group instantly operates more efficiently.
To support such training, IBCSR founded the Lindamood Fellows Program in 2010, with the generous support of the Doug and Gay Lane Foundation and the Lakeside Foundation.
Lindamood Fellows will complete doctoral degrees at affiliated universities while conducting research on projects run through IBCSR. They will receive hands-on experience and valuable training from experts in multiple fields. And they will emerge from their Fellowship ready to make a difference.
Samuel Lindamood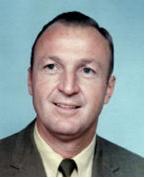 This Fellows Program is named in honor of the Rev. Samuel Johnson Lindamood, Jr. A mentor to one of IBCSR's founders, he died in 1997, leaving a legacy of influence on generations of individuals. The program is launched with the support of his widow, Ann Lindamood Fischer.
Sam Lindamood was a remarkable man. A pastor and preacher of rare quality, he intuitively grasped the ambiguity of religion. He worked tirelessly to make the benefits of religion real for those he served while carefully resisting its negative aspects. He stood for tolerance and inclusiveness and against bigotry and fanaticism. He was always realistic, always told the truth, and was a superb mentor.
The Lindamood Fellows Program embodies these values and IBCSR is proud to be associated with Sam Lindamood's legacy through this initiative.
Inaugural Lindamood Fellows, 2010-2011
The first recipients of Lindamood Fellowships are introduced below. More information about each recipient can be found on the IBCSR Personnel page.
Joel Daniels: a PhD student at Boston University, Joel is studying how scientific knowledge about human beings impacts religious beliefs about the meaning of human life. He is Editor of the IBCSR Research Review.
Connor Wood: a PhD student at Boston University, Connor is investigating the biological underpinnings of the healing effects of some meditation practices. Connor is also working on the Spectrums Project.
Nicholas DiDonato: a PhD student at Boston University, Nicholas is working with Connor on the Spectrums Project, a research effort focusing on ideological, moral, and religious spectrums of beliefs and attitudes, identifying the biological and contextual conditions, and determining how they affect teaching, learning, and public discourse.