Kate J. Stockly and Wesley J. Wildman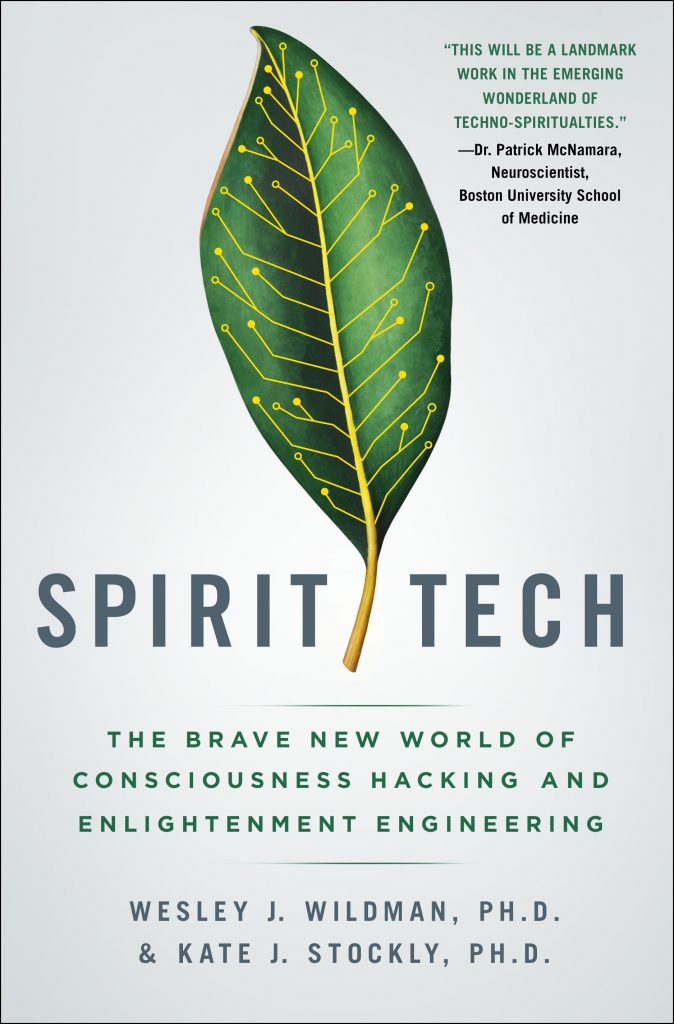 About the book: From psychedelic tourism to techno-geek psychonauts, spiritual seeking has finally merged with high-tech entrepreneurism. Most people are still not aware of these technologies of spirituality, let alone how they are likely to develop over the next few decades. Spirit Tech: The Brave New World of Consciousness Hacking and Enlightenment Engineering is a forthcoming book by CMAC researchers Dr. Wesley Wildman and Kate Stockly, which introduces and evaluates, from the perspective of two scholars who have decades of research on religion and spirituality behind them, several new spiritual technologies within what they call the "scattered supermarket of special spiritual services."
The book looks at brain-based technologies, including the contemporary manifestations of the use of psychedelic substances for spiritual growth, neurofeedback-guided meditation practices, transcranial magnetic stimulation applied toward the development of paranormal skills, church services held in virtual reality, and even technology for brain-to-brain communication that may enable groups to drum up a high degree of collective fervor more efficiently. But these exciting developments are only the tip of the iceberg when it comes to the future of spirit tech.
Spirit Tech explores the next and potentially most transformative revolution: the potential for a cyborg spirituality—in which brain-based technological advancements are harnessed and applied to enhance and facilitate spiritual experiences from achieving Nirvana to meeting God to communing telepathically with fellow believers. It is a brave new world, indeed!
Spirit Tech will be released on May 18, 2021.
Pre-order now!
---
Reviews
This fascinating book takes a fresh look at religion and spirituality, through a closer examination of "spirit tech" — e.g., technologies that enhance spiritual experiences, ranging from those trying to "hack" spirituality through traditional shamanistic substances like ayahuasca, to others using cutting edge technologies like magnetic brain stimulation to simulate ecstatic experiences. We suddenly find ourselves in this Brave New World of spirituality which warrants a closer examination of both its impacts and ethics. This well-researched and well-written tome is a necessary guidebook for readers seeking spirituality in the digital era, as well as for religious leaders contemplating ways to attract digital natives whose interest in "church" has waned, as glittering cell phones and social media enchant them instead.

Julie M. Albright, Digital Sociologist and Author of Left to Their Own Devices: How Digital Natives Are Reshaping the American Dream