Trigger warning: suicide, suicidal ideation, drug overdose, addiction. Please proceed with caution. If you or someone you know is in crisis, reach out to the National Suicide Prevention Lifeline at 1-800-273-8255.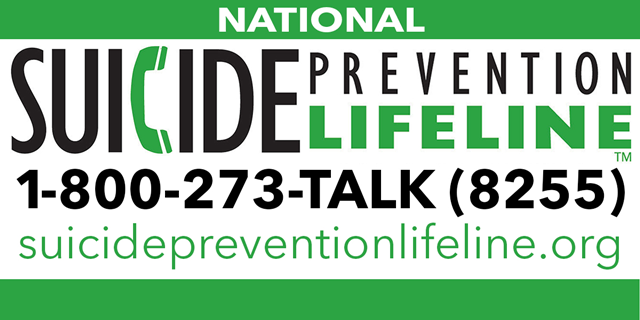 ---
Steve Rummler was prescribed opioids to alleviate severe pain from a chronic back injury. Prior to receiving the prescription, the impact of the pain on his daily life was so extreme that he fell into a depression. The drug's pain-relieving qualities were a huge benefit, but he quickly developed an addiction to the opioids. After enrolling in treatment programs to fight his addiction, Steve eventually relapsed and died of an overdose at the age of just 43 years old.  
He is not alone. We are in the midst of one of the worst drug overdose epidemics in US history, and the opioid crisis lies at the heart it.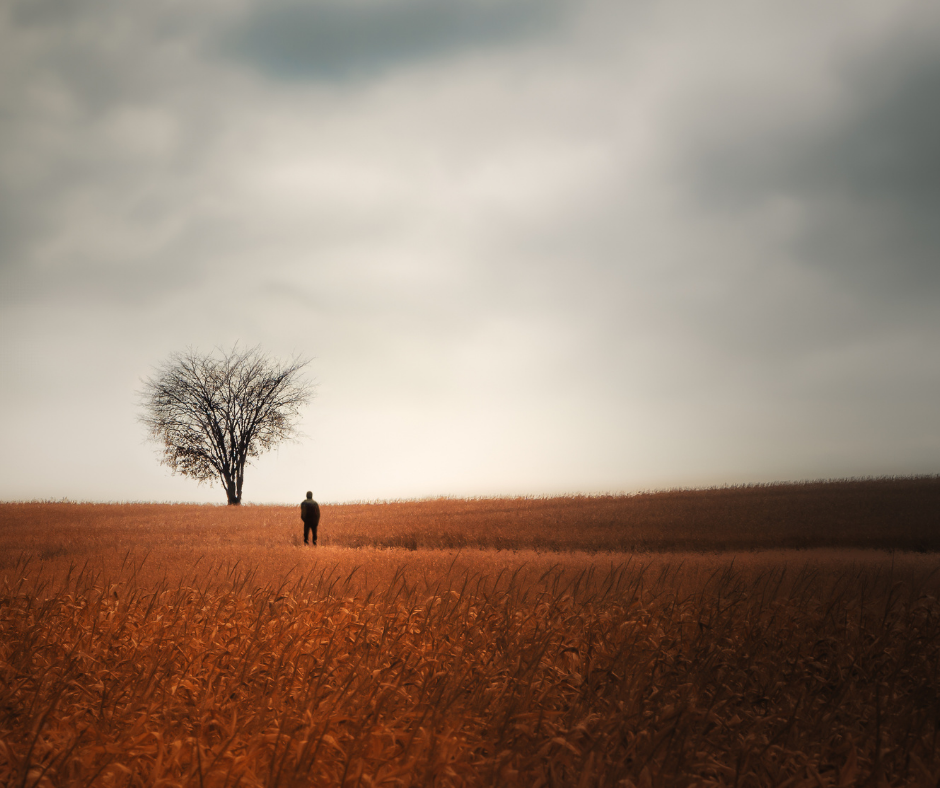 Opioid overdose deaths have quadrupled in the past two decades. The unprecedented rise in opioid misuse that has led to an average of 128 deaths by opioid overdose every day. The crisis has escalated to the point that opioids now account for over two-thirds of all drug overdose deaths in the United States.
The people most impacted by the crisis are those who struggle with mental health. People with mood and anxiety disorders are three times more likely to misuse opioids. They are also twice as likely to stay on opioids long-term. Opioid misuse directly impacts 45% of rural adults, a demographic with suicide rates around 1.5 times higher than the national average.
Following the trends of the opioid crisis leads to some important questions: How did the crisis escalate the way it did? How does opioid misuse impact those at higher risk of suicide, particularly farmers and rural adults? And how do we fight it?
The three waves of opioid overdose deaths
The opioid overdose deaths came in three waves. The first began with a sharp increase in opioid prescriptions during the 1990s, kick-started by a series of pharmaceutical drug campaigns that encouraged the long-term use of opioids to treat chronic pains.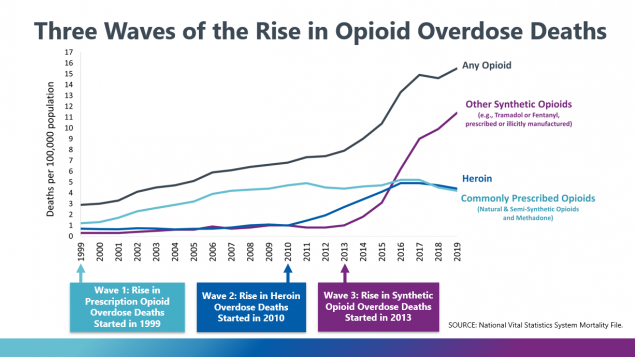 While physicians were initially reluctant to prescribe opioids for common chronic conditions, the risk of addiction was thought to be relatively low, which allowed opioid prescriptions to become widespread throughout the country. The problem was that the prescribed opioids were anything but non-addictive. Prescription opioid misuse became rampant and by 1999, overdoses from the drug had begun to surge.
Easy access to opioid prescriptions paired with the extremely addictive nature of the drug led to a spike in heroin use, with almost 80% of heroin users reporting that they had misused prescription opioids prior to heroin. This resulted in the second wave of opioid-related overdose deaths: an increase in deaths from heroin overdoses throughout the country.
The rampant addiction to the opioid's pain-relieving high did not end there. Following a decline in opioid prescriptions from 2012-2018, people with opioid addictions moved from prescription opioids to illicitly manufactured synthetic opioids. The shift caused a near-exponential increase in synthetic opioid overdose deaths, with deaths from synthetic opioids eventually overtaking those by prescription opioids in 2015.
The impact on rural communities and farmers
While the opioid crisis has affected both rural and urban regions of the United States, its impact on rural counties has been particularly devastating. In fact, opioid misuse in rural communities has directly impacted as many as 45% of all rural adults, according to a survey conducted by Morning Consult. And in farmers as well as farm workers, that number jumps to an alarming 74%. And of all farmers within the survey, 16% claimed they had an opioid addiction. The statistics are staggering. So why does the opioid crisis impact rural adults, and farmers specifically, to such a massive extent? 
One reason why rural communities are hit harder is the higher prevalence of opioid prescriptions per person in rural compared to urban areas. The CDC found that people in rural counties had an 87% higher chance of receiving an opioid prescription compared to people in urban counties. Farmers are especially vulnerable to feeling anxious and depressed, as well as experiencing chronic pain or injury due to the hazardous nature of their day-to-day tasks, increasing their likelihood of receiving an opioid prescription at some point in their lives. Higher prescription levels have led to more prescription opioid misuse at an earlier age as well as a higher proportion of drug overdose deaths.
Opioid misuse is associated with several independent risk factors for suicide, including higher pain intensity as well as symptoms of chronic stress, anxiety, and depression. A team of researchers from the University of Rochester has found that people who misuse prescription opioids on a weekly basis are 40-60% more likely to have thoughts of suicide, even when controlled for health and psychiatric conditions. Agriculture workers are subject to a great deal of financial stress, from extreme weather and crop failures to fluctuating prices and trade uncertainty. And that's without considering the mental strain of performing high hazard job activities on a regular basis.
The widespread access to opioid prescriptions in rural counties has not only revealed a link between opioid users and suicide risk; but, given the drug's potentially lethal nature, has also given people with a heightened risk of suicide a greater access to a potential means of suicide.
A study released by researchers from the University of Michigan revealed a distinctly strong relationship between opioid use disorders and suicide, with opioid use worsening the depressive symptoms of already depressed opioid users. They found that more than 40% of all suicide and overdose deaths in 2017 were known to involve opioids, which suggested that opioid misuse plays a critical role in both of these issues. Rates of suicide by opioid overdose have also been gradually but consistently inclining.
Addressing stigma and access to treatment
Two of the biggest obstacles rural communities face in addressing the impacts of the opioid crisis are the stigma around issues of mental health and addiction, and a severe lack of treatment access for mental health or addiction.
The Morning Consult survey showed 45% of rural adults being directly impacted by the opioid crisis, but only 1 in 3 rural adults said it would be easy to access treatment for addiction to opioids in their community. It also showed that only 2 in 5 rural adults are confident the care would be effective, convenient, and affordable. 57% of rural adults responded that eliminating the stigma is the most important step towards solving the crisis. 
While treatment access and the stigma around addiction are an ongoing struggle in rural communities, the CDC provides some possible proposals for combating the opioid crisis. One proposed way to fight the epidemic is to increase adherence to the strict opioid prescription guidelines, which would reduce access to prescription opioids and prevent many from becoming addicted to even riskier drugs like heroin and synthetic opioids. Another solution offered by the CDC is to increase the access and availability of overdose reversing medications like naloxone, specifically in rural counties where opioid overdose rates tend to be higher.
Beating the stigma around issues of addiction, depression, and suicide will be a challenge. But without action, rural farming communities will only continue to be decimated by this devastating crisis.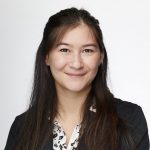 Hannah received her degree in Economics from Boston College. As part of her program, she wrote an Honors thesis studying the link between economic decline and suicide and depression in rural communities. She is passionate about multidisciplinary research related to economics and its intersection with subjects like public policy and mental health. In the future, Hannah would like to further participate in research related to social and economic inequality.