The Covid-19 pandemic has shed light on the multiple layers of health inequities that exist in the areas of maternal, mental, geriatric, and child health. Patient narratives, surveys, and health outcomes data reported by hospitals illustrate how rising healthcare costs and inaccessibility disproportionately affect women and people of color. However, the absence of a centralized system for collecting health outcomes data has created barriers to understanding the severity and extent of health inequities.
Inconsistencies in how hospitals define and collect race, ethnicity, and language data create a challenge for policymakers aiming to address the systematic causes of poor health outcomes observed in underserved communities. This has led to the implementation of initiatives, such as race-adjusted clinical algorithms, that are aimed at reducing hospital operating costs, but ultimately harm the target population and widen race-based health disparities.
The creation of a standardized metric for hospitals to collect and interpret health outcomes data would aid in creating policies that improve healthcare quality for underserved populations and minimize unintended consequences. Current data illustrate that geriatric and child health disparities are primarily influenced by income level and insurance status, while race appears to be the predominant cause of poor maternal and mental health. Understanding the weighted effects of the social determinants of health for each healthcare specialty would allow policymakers and hospitals to develop evidence-based strategies for reducing health disparities. While recent legislation has focused on alleviating the symptoms of healthcare inaccessibility by advocating for transparent healthcare pricing and coverage expansion, policies influenced by nationwide patient demographic data and outcomes analysis can be used to develop targeted prevention measures. Initiatives such as preventative health programs for uninsured adults and early health intervention services for young children can reduce the disparities in poor health outcomes across chronic conditions. 
Molly Wilde has investigated trends in health inequities across the U.S., focusing on how Covid-19 exacerbated negative health trends for several demographics. This is a synopsis of her findings and proposal for advancing the U.S. healthcare system.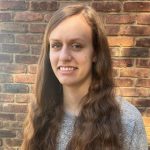 Molly is an undergraduate student majoring in English at Boston College. By pursuing a career in the medical field, she hopes to combine her current interests in improving healthcare equity and the holistic treatment of illnesses. In the future, she plans to further her involvement in grassroots organizations and community initiatives to work towards developing sustainable, community-driven solutions to global health concerns such as disease prevention, food insecurities, and access to health services.