Anyone Can Get Involved in Anti-Trafficking Efforts with the Latest High-Tech Tools
May 17, 2019
BOSTON, MA – The Center for Mind and Culture (CMAC) released "Counter-Trafficking Top 40: Tools Against Child Trafficking," a white paper that serves as a comprehensive list of 40 accessible tools that help combat the child trafficking industry. The white paper, compiled by Research Assistant Marqueze Kennedy, breaks the list down into five categories: image recognition, awareness, reporting, database management, and deep learning & AI. Among these are mobile apps and websites for use by the public that can help users to learn the signs of trafficking as well as be a part of efforts to combat it.
"Despite numerous, excellent efforts to combat trafficking, the market for the sexual exploitation of young people continues to grow. This white paper highlights tools created by diverse organizations, some of which are partnering with law enforcement, to change that," says CMAC Executive Director Wesley Wildman. "If more people use these tools it will help raise awareness and enable entire communities to combat trafficking more efficiently."
Human trafficking is not a new problem, but it has grown as an industry with the introduction of new tools and technologies. "Traffickers are able to utilize the internet and cyber technologies to optimize the targeting and recruitment of young victims, become more efficient in matching buyers with product, and easily evade detection," describes Kippy Rudy, Chief Development Officer at CMAC. "But at the same time, law enforcement and other organizations are innovating new ways to use the same technology against traffickers and to set up additional cyber security to protect vulnerable children."
Of the 40 tools, 20 are available for public use. The remainder are designed for NGOs, private businesses, or government and law enforcement. The list ranges from tools providing digital forensics on commercial sex ads, to facial recognition for use nationwide in China, to a database with information spanning 90,000 cases throughout almost 200 countries. Some of the apps rely on user-generated content to match images of hotel rooms with criminal activity, identify missing persons, or analyze global data from reported cases of trafficking. For example, TraffickCam is an app anyone can use, regardless of their prior knowledge of trafficking, to upload images of hotel rooms. Law enforcement then has access to this database and is able to scan for images that match locations involved in investigations. The more images that are uploaded, the better chance officials have of correctly identifying crime scene locations.
The "Counter-Trafficking Top 40" white paper was created in conjunction with the Tools Against Child Trafficking (TACT) project at CMAC. For more information, email admin@mindandculture.org or visit https://mindandculture.org/projects/modeling-social-systems/tools-against-child-trafficking/.
###
The Center for Mind and Culture is a non-profit research center that innovates creative solutions for urgent and complex social problems. Committed to a radically interdisciplinary, non-partisan, high-tech approach, CMAC mobilizes an international network of experts to develop and disseminate visionary insights to public and professional stakeholders. To learn more about CMAC, active projects and research teams, or the "Counter-Trafficking Top 40" white paper, visit www.mindandculture.org.
---
Written by Nicole Smith, Admin & Communications Coordinator. May 17, 2019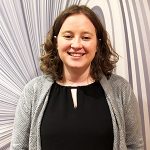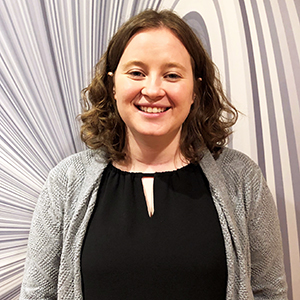 Nicole received her BA in Photography and minor in English Writing from Montana State University. She has a passion for impactful nonprofit work and the storytelling power of visuals combined with text after working in the newspaper industry and serving a year in the AmeriCorps VISTA Program in New Hampshire as a Graphic Design and Communications Coordinator.