Due to the COVID-19 pandemic, we're all getting used to a new normal. Phrases like "in these unprecedented times" and "stay healthy" are now frequently used by myself and others. Even for those not experiencing the symptoms of the virus, it's difficult to estimate the toll this pandemic is taking on us.
In these unprecedented times, it's important to take the time to focus on our mental health. Fortunately, more and more tips and resources are coming out online for coping with stress and anxiety in the time of coronavirus. We're all adapting to new rhythms of daily life, including facing social distancing and increased risk of isolation. People are having trouble falling asleep and having weird dreams when they do. In response, CMAC co-founder Patrick McNamara and colleagues examine how sleep is being disrupted by more vivid dreams, likely linked to stress or trauma, in this article from National Geographic.
Naturally, people have different emotional and physical reactions to the circumstances they are in, and everyone has different methods of comfort and coping. The CDC's guidelines suggest limiting your news intake, taking good care of your body, unwinding with activities you enjoy, and continuing to connect with loved ones virtually or from a distance of at least six feet.
Like many, we at CMAC have been working remotely for weeks now, which poses its own unique challenges. In order to stay in touch, we've been holding plenty of virtual meetings, including our first virtual research meeting last week. 18 of our staff, interns, researchers, and fellows joined a video chat where we checked in with each other and had a conversation about how everyone is adapting to these unprecedented times.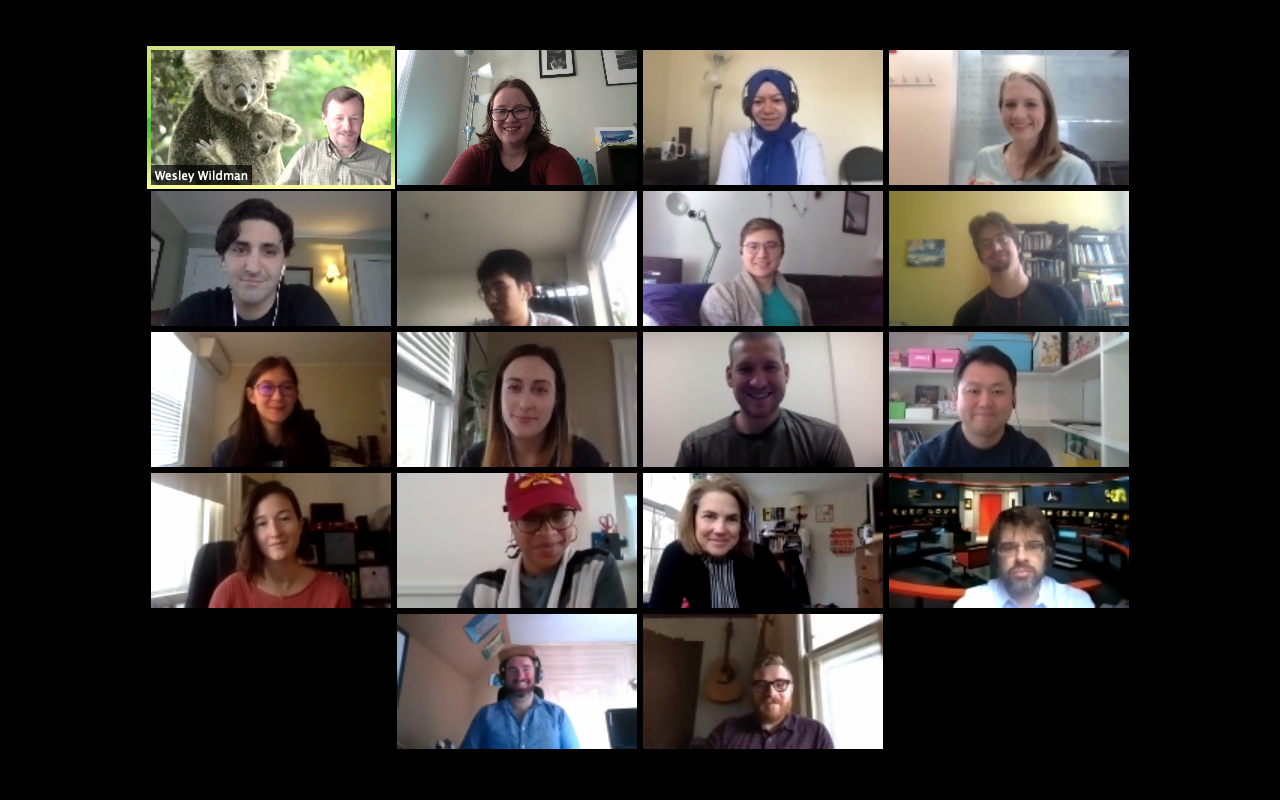 In the past, our research meetings have been a way to come together, check in on challenges we're  facing, and hear a presentation on someone's research or professional development topics like grant writing. Keeping with tradition, CMAC Postdoctoral Fellow Dave Rohr introduced us to the American logician, scientist, and philosopher, C.S. Peirce's classification of the sciences and raised stimulating questions about its implications for CMAC's interdisciplinary research. The lively discussions with our team of diverse experts that follow presentations like Dave's is a highlight of each research meeting, whether virtual or in person.
In these unprecedented times, modeling & simulation (M&S) has found a new foothold in the world of policy as public health experts, data scientists, and engineers are coming together to develop strategies for stopping COVID-19's spread. Computational models have been used to examine how germs are spread by a sneeze or cough, to understand how social distancing works, and even to track how far beach goers in Florida may have spread the virus when they returned home.
With our deep love of M&S, we at CMAC are also eager to apply the minds of our researchers to address this urgent pandemic through the Values in Viral Dispersion (VIVID) Project. This project aims to develop a more sensitive prediction of infection and death rates due to COVID-19 by accounting for the impact of human values on viral spread, the social consequences of the pandemic, and people's varying attitudes toward vaccines. In these unprecedented times, we're hoping that M&S can be used to reveal the internal causal dynamics of the social systems through which the virus spreads, to show policy makers how policies interact and change outcomes, and to inspire new policies through a deeper understanding of the underlying architecture of our value-infused social systems.
We're doing what we can to stay connected with each other and put our resources, researchers, and modelling tools to the task of helping our leaders to make better informed public policy decisions.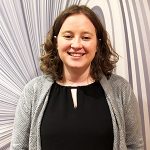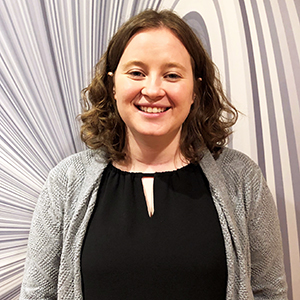 Nicole received her BA in Photography and minor in English Writing from Montana State University. She has a passion for impactful nonprofit work and the storytelling power of visuals combined with text after working in the newspaper industry and serving a year in the AmeriCorps VISTA Program in New Hampshire as a Graphic Design and Communications Coordinator.